The farmholiday "La Fattoria" is located in Trevine in the Umbria region, an ancient rural hamlet, surrounded by countryside, on the borders of Umbria and Tuscany.
The farm is centered in the old Manor house, for generations commonly known as "La Fattoria di Trevine", adjacent to which spring ancient farmhouses, completely built of stone and wood, evidence of a past that was, but which still lives in these buildings inspiring feelings and emotions never forgotten. The villa, an ancient stone structure dating from the 17th and 18th centuries, has now been completely restored and, whilst conserving the aesthetics of traditional rural building, updated to provide all the services demanded by the modern requirements of comfort and safety.
On the ground floor one finds a large reception room which, restored to its original state with a splendid vaulted ceiling made of different geometrically shaped bricks and a remarkable stone floor, invites meeting for conversation and the sampling of local produce. On the floor above are the bedrooms, all very spacious and some with a view over the delightful Tiber valley.
A few meters from the main house are the apartments, again large and welcoming, the result of an expert and careful restoration using traditional colours and materials, equipped with period furniture and fabrics made by the patient hands of Signora Luciana.
Relax and Outdoor Activities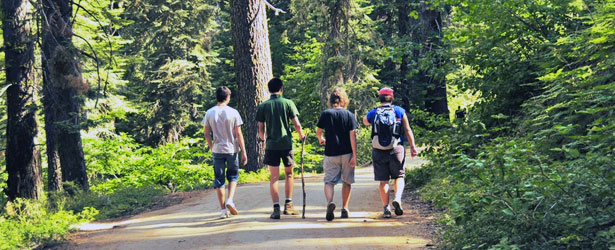 Opposite the apartments is the pool, surrounded by a lawn, described by our guests as "a terrace over the valley", a natural oasis of peace and tranquility for the exclusive use those staying at our farming and holiday center.
The swimming pool is made of reinforced concrete, is in ground and is 6 meters wide by 12 meters long. It is very close to the accomodation and sits in a large lawned area. The pool is open from June to September.
La Fattoria also offers numerous recreational pursuits: country walks on foot, by bicycle or horse, a small fishing lake, bocce, ping pong, farm tours, tennis (2 Km), horse riding and thermal baths (10 Km).
Green Area and Rural Culture Museum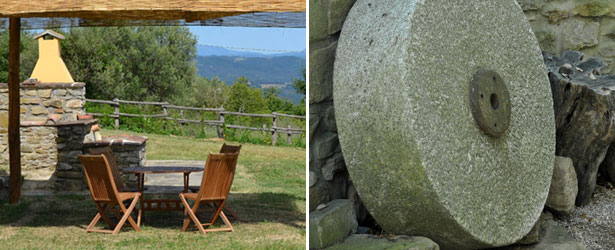 La Fattoria is fully deeped in a large green area of 4000 sm where the guests can use a barbeque, 2 gazebo, a bocce field and a small football field.
An area where spending time to relax ideal for adults and children, and where it is possible to have a walk or ride bicycle.
Within the farm is a small museum of ancient peasant culture, where, collected and preserved from age and neglect, old implements and tools for agricultural use are displayed.